Jim Ellis Volkswagen Kennesaw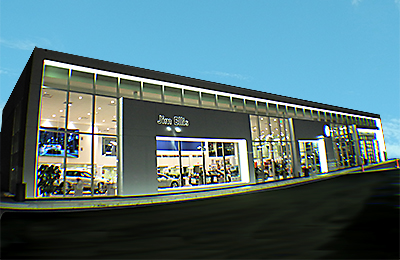 950 Barrett Parkway
Kennesaw, GA 30144
Delivery Area:
Alabama • Georgia
South Carolina • Tennessee

Website
Send an email to Wholesale Parts Dept.




Add Jim Ellis Volkswagen to your Outlook address book
Toll Free
888-798-4131
Direct
770-370-4865
FAX
678-581-9859
By Russ Heaps
Continuity, consistency and experience are the results of Wayne Rakestraw's 49 years of service in the parts department of Jim Ellis Volkswagen Kennesaw. In 1965, the rock band Pink Floyd formed, Kellog launched its Apple Jacks cereal, "The Sound of Music" hit theaters, the rock group Beatles released the album "Help" and Wayne Rakestraw joined Carson Schoenfield Volkswagen, working the parts counter. "Since I've worked here," he remembered, "this dealership has changed hands through five owners, but it's still the same Volkswagen brand and parts."

There has been plenty of change along the way. Obviously, with each new owner came some degree of revision. Even if the fundamentals remained the same, differences in paperwork, procedures and policies always emerge as a new broom sweeps clean. Stability arrived roughly 20 years ago when Jim Ellis bought the franchise located in Marietta. Mr. Ellis was already well versed in all things Volkswagen after purchasing his initial VW franchise in Atlanta 24 years earlier.

Perhaps the greatest change in the parts business since Rakestraw began his career is in the very concept of wholesale parts. When he began, there was no such thing as a dedicated wholesale parts staff. "Forty years ago," he said, "no one really knew what "wholesale parts" was. Only in the last 25 or so years did we get serious about wholesale parts. It completely changed the business."

Rakestraw proved you can teach an old dog new tricks when he met the challenge of moving his parts inventory and six-person staff from the Marietta location to 950 Barrett Parkway in Kennesaw. He found himself running between the two locations for most of last year. Retail parts sales officially made the move in September when the new facility opened; while wholesale made the transition official in January of this year. Rakestraw began spending 100% of his time in Kennesaw this past March. "Our goal was to make this move as transparent as possible for our customers," he stated. "You've got shop owners with muscle memory who pick up the phone and automatically dial the same number they've been dialing for 20 years. We've put a lot of effort into making our customers aware of our new contact information and that our new phone number doesn't mean our people are new or the quality of service is changed."

The transition has been smooth. Although the facility is brand new, the amount of space devoted to parts is roughly unchanged. Likewise the level of inventory continues to average about $350,000, as it did at the old store where monthly wholesale sales averaged around $115,000 a month. "Although we hit the ground running in Kennesaw, it took us a couple of months to get back up to speed," Rakestraw explained. "But we're back on track now. In fact, we had our best sales month ever in wholesale last month!"

Rakestraw credits his wholesale staff with making the move nearly seamless. When wholesale customers call, they are met with two highly experienced parts specialists that he called tops in their field. Of 12-year Ellis VW veteran Charlie Kimsey he said, "As we got the word out that we were moving, all we had to say was just call Charlie. We have a lot of parts customers who don't really call Ellis Volkswagen so much as they call Charlie Kimsey. I think it gave our customers some real peace of mind."

In addition to the greater Altanta area, Ellis VW serves the wholesale parts needs of Georgia, Alabama, South Carolina and Tennessee. "We have two delivery trucks making deliveries within 25 to 30 miles of the dealership," Rakestraw stated. "Then we use shipping services, as well as co-op deliveries with trucks from some other dealers to get parts to our more-distant customers."

Rakestraw puts the in-stock fill rate at about 98%. Because of this, most orders are filled the same day. "Fast is important," he stated. "But fast doesn't mean anything if it's the wrong part. I've got good people making sure the parts are right. Most orders we get before 4:00 p.m. will ship that day with same-day delivery.

With the move behind him, Rakestraw is looking into the future and the prospect of increasing business. "My goal now is to increase our wholesale operation any way we can," he stated. "This is tougher today than it was a few years ago because the business has become so competitive. There are a lot of good dealers out there among the auto brands. It used to be that if you were good, it put you ahead of the game. Today, a lot of dealers are good. Good isn't good enough; you have to be better."

Rakestraw believes the Jim Ellis organization is exactly the right operation to help him reach that goal of "better." According to him, despite owning 13 dealerships representing brands as diverse as Audi, Porsche, Chevrolet and Mazda, Jim Ellis maintains a very hands-on approach to overseeing his stores. "This is a family," Rakestraw emphasized. "He (Jim Ellis) wants to see everyone here succeed. So, everyone here works to do their best and take care of the Ellis name. For me personally, if I need something, I can talk directly to Jimmie Ellis. I know I've always got his support."

Retirement doesn't figure into Rakestraw's plans. He knows it will eventually happen, but it's not on his schedule. "After nearly 50 years, you know what to expect," he said. "I am happy to be able to work and I'm happy to work for Jim Ellis. As long as I work, this is the place I want to be."
You can reach the parts department at Jim Ellis Volkswagen Kennesaw by calling 770-370-4865 or toll free at 888-798-4131.